Felicitaties aan het Blu Cure-team van DSM en Akzo Nobel voor het winnen van de AVK Innovation Award 2012. Een mooie erkenning voor dit innovatieve duurzame concept. Ik ben trots dat Mojo Strategy een bijdrage kon leveren aan de ontwikkeling van de merkstrategie en het concept van dit bijzondere samenwerkingsverband van DSM en Akzo Nobel.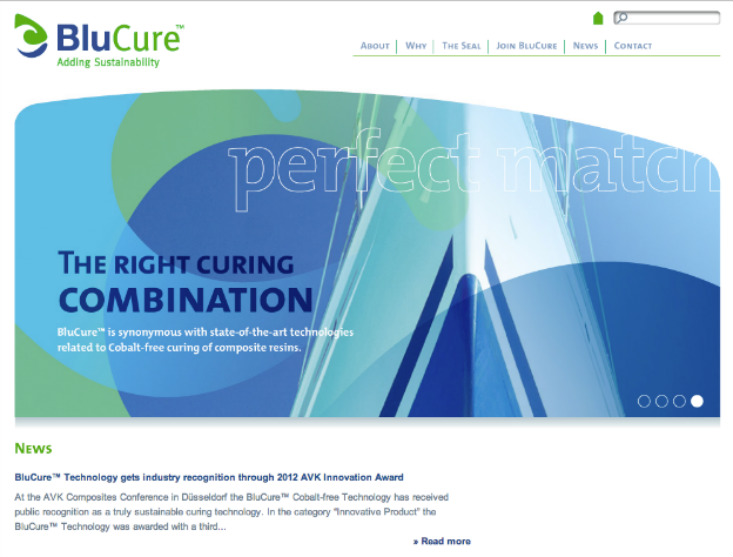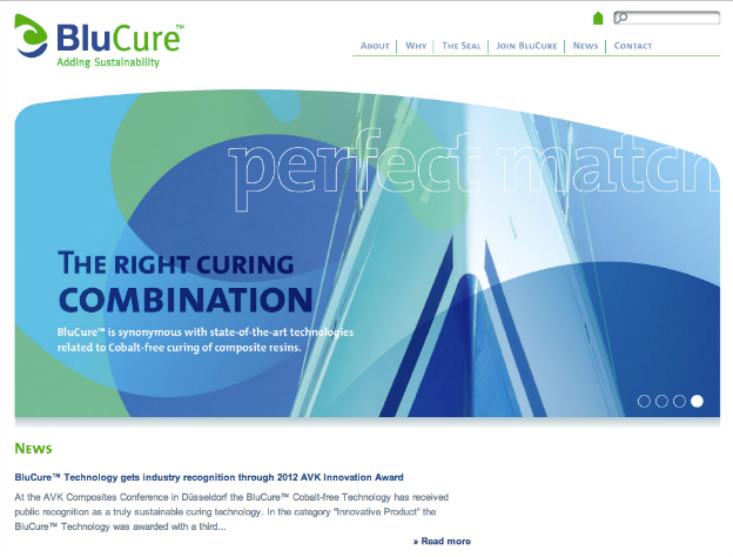 BluCure™ Technology gets industry recognition through 2012 AVK Innovation Award.

At the AVK Composites Conference in Düsseldorf the BluCure™ Cobalt-freeTechnology has received public recognition as a truly sustainable curingtechnology. In the category "Innovative Product" the BluCure™ Technology was awarded with a third position, being the only curing technology winning such prize.

The BluCure™ umbrella brand covers innovative Cobalt-free resin curingtechnologies and products. The BluCure™ quality seal guarantees that productsare 100% Cobalt-free. BluCure™ is an initiative of AkzoNobel and DSM and isavailable to all resin and component manufacturers in the composites industry.

At the award ceremony AVK Jury spokesman Dr Gerd Esswein indicated"BluCure™ Technology is enabling the composite industry to move away fromCobalt. We believe this technology offers great performance of composite parts and sustainable end-user value at the same time." He added "Staying ahead oflegislation will remain essential for the industry and we are convinced in this respect the BluCure™ Technology will play an important role".

"AVK has been representing the German manufacturers of composite components for many years, and is at the pulse of the European Composites industry", mentions Fons Harbers, Commercial Director EMEAI DSM Composite Resins. "We are excited that the BluCure™ Technology has received such an important award".

"To ensure the industry has multiple sourcing options all resin producers haveaccess to BluCure™ Technology through licensing", says Alain Rynwalt, sBUDirector Marketing & Sales for AkzoNobel Functional Chemicals. "BluCure™ is a genuine alternative to cobalt-based accelerator systems and provides ourcustomers an important, sustainable edge over the competition."

Earlier this year BluCure™ was successfully launched at the JEC Composites show in Paris and the China Composites Expo in Shanghai. Since then there has been major interest in the technology from leading players in the global composites industry, because of the increasing environmental pressure on Cobalt.